Covid-19 has altered many of our lives and changes many causes, but fortunately, there are still some essential services that are permitted to operate even during this global pandemic. Before now, the importance of carpet cleaning is usually underrated despite its usefulness in keeping a commercial building in good shape. Most businesses forget that this is different from the vacuuming performed each month.But giving your carpets an actual thorough cleaning they deserve is the right way to maintain your carpet safe and healthy, especially during this COVID-19 and beyond.
The truth is, it is already a challenge to own a business, and making sure it is always clean can be easily disregarded, especially during this global pandemic. You need to give your carpet cleaning arrangement and other deep-cleaning procedures you plan to implement due to the COVID-19.
Let's take a look at the importance of commercial carpet cleaning to make sure your business is reshaped to the coronavirus crisis and beyond.
Reasons to perform Commercial Carpet Cleaning for your Business
You may decide to increase your current cleaning policy as the economy is resuming. Commercial carpet cleaning services are essential for the safety, health, and look of your workplace during and after the pandemic.
Here is why you need commercial carpet cleaning now and after covid-19:
Not minding whether you are an office-owner, retail shop-owner, or commercial space owner, you want to make sure you, your workers, clients, and customers coming to your workplace are not breathing in contaminated air. Your workers, clients, and customers coming to your place of work are not having enough breathing due to the use of facemasks that is now compulsory in public places; you want to avoid making uncomfortable by the air they breathe in when in your commercial space. Dirt, dust, and other debris can penetrate deep into your carpets and later got dispersed into your air.
In this case, a regular vacuum cleaning will not remove the contaminants from your carpet's fibers. What you need is commercial carpet cleaning, which effectively removes allergens, dirt, dust, and other unwanted organic matters from the carpets in your space, thus improving the quality of air.
Improve the Physical Look of your Building
Everyone who enters through the doors of a clean workplace gets a good first impression. When you ensure professional carpet cleaning is performed, you are creating a strong first impression with the new workers, all potential clients, and every interested customer that enters your office.
Do you perceive some odor in your workplace? Is there a stain that refuses to go away? Having water on your carpet for a more extended period can cause a lingering odor. You can get the same smell from a stain or spill that was allowed to sit awhile before removal. You can give all the cleaning products on your shelf a trial, but they will not be as effective as what will be used by a professional carpet cleaner. Once you know the cause and condition of the stain or odor, professional commercial carpet cleaners can quickly and efficiently get rid of it.
Protect the Carpets you bought
Protecting all the items you've bought for your business and commercial building is very important. Sometimes, there may be tough cleaning requirements on your carpets that must be satisfied to keep the warranty coverage. Having a regular, thorough carpet cleaning done by a professional carpet cleaning company will reduce the responsibility of your maintenance team as well as make sure your carpet lasts a long term.
Do you have much carpet in your commercial property? Are there relevant and appropriate tools and carpet cleaning solutions to use? As a business owner, keeping your carpet clean may be a difficult task. Therefore, it is better to contact the professionals instead of spending limitless time vacuuming and giving many cleaning agents a trial just to remove the unwanted particles. Your carpets can be dry within two hours rather than two days, because of the use of 80% less water for cleaning process, unlike the regular steam cleaning. This will not only save you time, but it will also enable you to stay away from spending on an equipment purchase, cleaning agents, and closing down your business for the cleaning process and drying time.
Generally, having a healthy workplace will improve your employees' productivity as they will hardly get sick while at work. The money you spend on professional carpet cleaning can yield a good return in terms of workers that don't get sick at all times. Your workers will be less exposed to dangerous particles when you improve the air quality of your workplace through professional carpet cleaning, alongside deep cleaning of other areas across the workplace.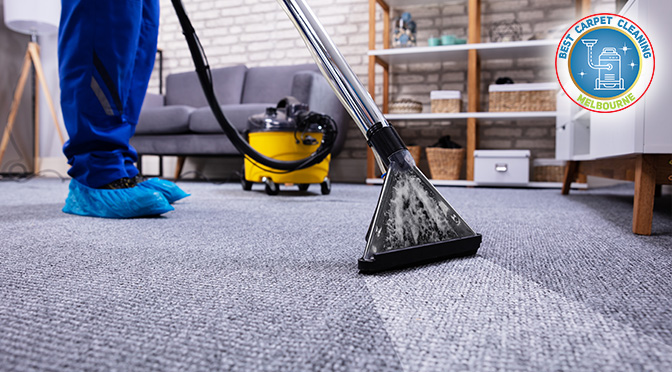 What makes Carpet Cleaning an Essential Service during COVID-19?
An essential service is simply a service required by the general public that makes sure they have access to basic necessities such as food markets, healthcare, and financial institutions, and also provides services that may be important to mitigate the effects of COVID-19 pandemic, which is where carpet cleaning becomes necessary. Carpet Cleaning offers effective products, equipment, and steps that can eliminate the coronavirus on surfaces and help clean your building in the same process. It has been reported that the virus can live on surfaces for some time.
The major issue surrounding the use of store-bought chemicals and cleaning products is that the scientific research available is not enough to test products massively and quickly. Aside from standard disinfectants, there are no other specific products reported to be active against the virus once it enters a surface.
One certain way to kill any organism, including viruses, is through hot water extraction method because of its high temperatures. Also, the use of chemicals that are environmentally safe and contain no toxins, which imply that the virus can be eliminated by the hot water extraction while using chemicals to provide a thorough and safe clean to your surfaces.
Can Coronavirus live on Upholstery and Mattresses?
Even more than carpets, COVID-19 can live on upholstery and mattresses for hours, and even days. Using only disinfectants on these surfaces cannot be effective and is for the short term, alongside possible damage to the surfaces. The virus can definitely be killed from the surfaces, and the buildings are protected from possible damage by cleaning using the right chemicals and steps effectively.
Your mattress, especially can hold contaminants if the virus should get into it. You can easily contract the virus if present in your mattress as you spend hours on it every night.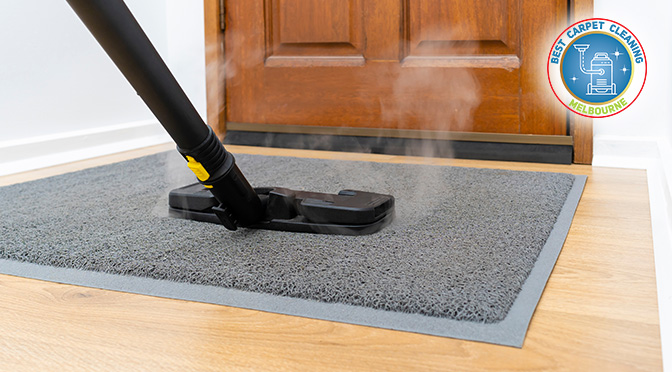 Conclusion
There is no loss in investing time and money on anything that will keep your workers' health improved. Our company specializes in deep cleaning services for the entire floorings in your business area, as well as various types and styles of carpeting, laminate, tile, and hardwood. Contact our professional cleaners today for your carpet, upholstery, and tile cleaning.
We are your perfect choice for all sizes of businesses. We provide a deep clean that is perfect for your workers and customers' health without altering your business operations. For further information on our commercial carpet cleaning services or to arrange for a free estimate, call us on 0390005250.