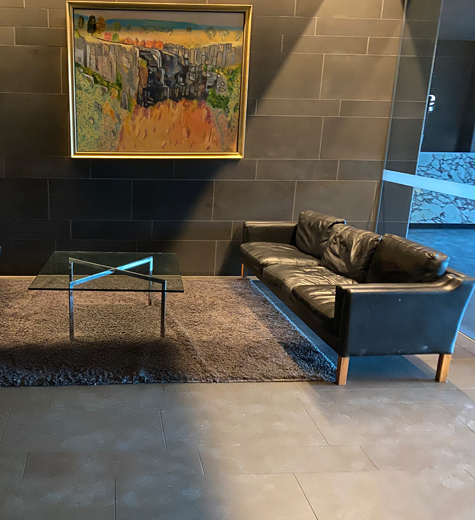 Same Day Commercial & Office Upholstery Cleaning Service in Melbourne
When it comes to cleaning your office or commercial property, you must put emphasis on upholstery cleaning and hire the best in the business. If you are in Melbourne, Best Carpet Cleaning Melbourne is the name to turn to. With some of the most skilled and qualified experts, we are one of the most sought-after same day commercial & office upholstery cleaning services in Melbourne. Our cleaners not only have the highest level of skill set, but they are also equipped with the latest tools and technology to yield the best cleaning results.
Moreover, our office and commercial upholstery cleaning experts in Melbourne will take into account the materials your upholstery is made up of, and use appropriate cleaning tools & techniques. This not only ensures best cleaning results, but also guarantees that your upholstery remains unaffected. It extends their life by a considerable margin. It is this customer centric approach which makes us the best office and commercial upholstery cleaners in Melbourne.

Services
Our Office & Commercial Upholstery Cleaning in Melbourne is highly effective
We follow the best methods of upholstery cleaning. Our cleaners would use the hot carbonation extraction process, which is the most effective upholstery cleaning process. This process involves 80% less water usage compared to other conventional cleaning methods. Also, in this process the upholstery takes less time to dry. It will dry in a matter of hours, instead of days. This is regarded as the most effective process of upholstery cleaning with almost zero percent risk of mould and mildew accumulation, following the cleaning as very less water is used. Also, the cleaning time is minimal, and thus our office & commercial upholstery cleaning in Melbourne helps with hardly any business downtime.
What does our office and commercial upholstery cleaning in Melbourne include?
We would offer our office and commercial upholstery cleaning service in Melbourne in:
Departmental store and business & convention centres
Offices and work cubicles
Schools & other educational institutes
Showrooms, places of religious interests
Clinics, offices of doctors, medical practitioners
Hotels, restaurants & other food outlets
Facilities for senior citizen and people needing special care

Services
What are the highlights of our same day office and commercial upholstery cleaning in Melbourne?
We are a fully insured company with 10 years of experience
Our upholstery cleaning specialists in Melbourne are equipped with the latest tools and technology and they are highly skilled
We offer 100% guarantee of best and the quickest cleaning results
As a same day service provider, we are prompt in approach
We are open 365 days and offer on time and on budget service
We are affordable and transparent with no hidden cost
So don't wait. Just call us up and get a free, upfront upholstery cleaning quote for your office or commercial space. Book a service at the earliest.
Testimonials
What Our Clients Say
Great service! Managed to book at short notice and cleaned my upholstery beyond my expectation. Thanks a lot.Jack Johnson