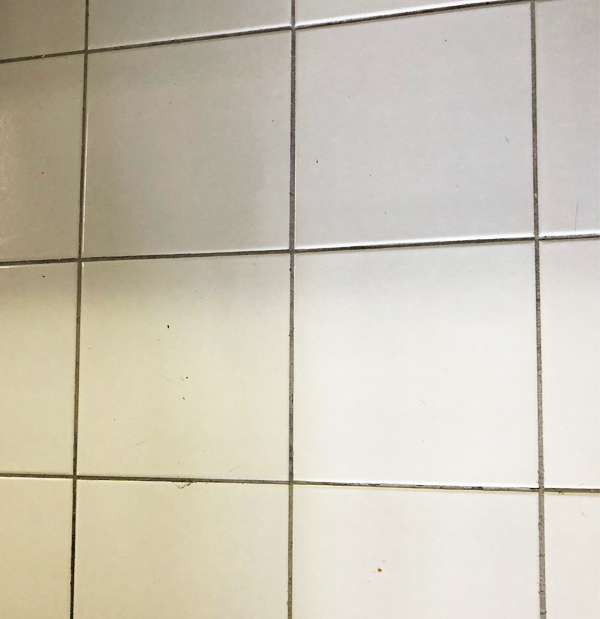 Services
Tiles and Grout Cleaning
Professional Tiles and Grout Cleaning in Melbourne
Are you sick of dealing with stained and discoloured tiles? Is regular scrubbing, mopping and cleaning not giving you the desired outcome? Partner with Best Carpet Cleaning Melbourne and make your tiles sparkling like new. Whereas DIY grout cleaning in Melbourne fails to remove superficial dirt-build up, our advanced commercial tile and grout cleaning in Melbourne deep cleans tiny dust particles from grouts and restore your tiles to their former glory with 100% success.
What Makes Our Commercial Tile & Grout Cleaning Service In Melbourne Ideal For You?
Our tile and grout cleaning services for commercial properties are completely tailored and are meant to take good care of all your requirements related to this. The solutions that we provide are also customisable and flexible. This means that, with the benefit of customising our solutions, you can have our team at work whenever and wherever you want in Melbourne. We make sure that our team always takes your convenience and comfort into account and, accordingly, comes up with a plan to meet your tile and grout cleaning needs.
We make use of the best and greenest tools and techniques to clean your tiles and grouts and help you achieve the desired outcomes with their appearance and functionality. We are meant to listen to you, understand your needs, and accordingly plan everything to get the work done in the perfect manner. So, if you have a dream of elevating the look and feel of a space by cleaning your tiles and grout, get in touch with us now to make it come true.
Services
How Tile & Grout Cleaning in Melbourne with Professional Truck Mounted Equipment Helps?
No matter how much you have splurged on installing quality tiles, if you don't keep them in top-notch condition by hiring weekly grout cleaning service Melbourne, you will likely end up with discolouration at a premature stage. Stains, spills, mould are some common tile invaders which may affect the longevity of tiles and cause them to decay and that's why hiring professional tiles and grout cleaning in Melbourne is a must to prevent any such mishap.At Best Carpet Cleaning Melbourne, we deep clean tiles using industry-powered equipment and remove dirt-build up using advanced cleaning methods and professional detergents to restore them to their former glory. Our commercial tile and grout cleaners in Melbourne are equipped with heavy-duty industry-compliant equipment which is designed to scrape off dirt, mould, grime and grease even from hard-to-reach areas and make grouts pristine clean and spotless post tiles and grout cleaning service.
Our Proven Tiles & Grout Cleaning Process
The specialists of Best Carpet Cleaning Melbourne are trained to execute commercial tile and grout cleaning in Melbourne meticulously and follow a holistic approach to ensure guaranteed results at each stage.
The cleaning team schedules an on-site inspection to measure the size of the area that needs to be cleaned.
The specialists check the structural integrity of floors for any possible leak or crack before commencing professional tiles and grout cleaning in Melbourne.
Our cleaners thoroughly vacuum the tiles to remove debris from the floors.
The tile and grouts are treated with organic detergents that loosen superficial soiling and before preparing for stain removal. If necessary, the professional tiles and grout cleaners in Melbourne use a hot water cleaning machine prior to rinsing the area for guaranteed outcomes.
Once the debris is absorbed with heavy-duty equipment, the excess moisture is then extracted along with the dissolved grime.
A final inspection is carried out to ensure a thorough clean up of floors.
Why Hire Commercial Tile & Grout Cleaners In Melbourne?
Grout lines are absorptive and they trap dirt, stains, grease and moisture quickly, especially in high-traffic areas, which regular mopping often fails to eradicate. Moreover, in damp areas, germ spores, dirt particles may accumulate in the grout lines and instigate the formation of germs and mould which is why professional commercial tile and grout cleaning in Melbourne becomes a must.
DIY floor cleaning with a sponge isn't always a reliable way of grout cleaning and the truth is when the amateur cleaners mop the workfloor, the dirty water settles in the inner lines of the grout which eventually develop into unsightly spots and make tiles look unsightly. Our trained commercial tile and grout cleaners in Melbourne understand how frustrating it is to deal with stained tiles and offer meticulous tiles and grout cleaning service to restore your tiles to its former glory.
Reasons Why We Are Best Rated Tile & Grout Cleaners in Melbourne
Improved look of the interiors
Eco-friendly cleaning methods
99.99% germ and bacteria eradication
Trained and certified experts
Fully insured and licensed
Upfront pricing
Fair-priced services
No lock-in contracts
No extra charges on weekend bookings
No.1 Commercial Tile And Grout Cleaning Service In Melbourne Is Awaiting You!
Why delay when the vetted professionals are ready to assist? Opt for impeccable commercial tile and grout cleaning service in Melbourne and bring a lint-free shine to every edge and corner of your workplace.
Speak to Our Consultants Today!
Is it high time to give your outdated tiles a new makeover? The vetted cleaners of Best Carpet Cleaning Melbourne are always eager to assist you with superior results at affordable prices. Speak to our consultants today and discuss your tailored needs. We will get back to you with an instant FREE QUOTE!
Call us :
0385839100
Areas We Serve
Tile and Grout Cleaning Wollert
Tile and Grout Cleaning Epping
Tile and Grout Cleaning Roxburgh Park
Tile and Grout Cleaning Bulla
Tile and Grout Cleaning Taylors Lakes
Tile and Grout Cleaning Taylors Hills
Tile and Grout Cleaning Derrimut
Tile and Grout Cleaning Deer Park
Tile and Grout Cleaning Ravenhall
Tile and Grout Cleaning St Albans
Tile and Grout Cleaning Sunshine
Tile and Grout Cleaning Maribyrnong
Tile and Grout Cleaning Essendon
Tile and Grout Cleaning Footcray
Tile and Grout Cleaning Altona North
Tile and Grout Cleaning Seabrook
Tile and Grout Cleaning Hoppers Crossing
Tile and Grout Cleaning Caroline Spring
Tile and Grout Cleaning Fitzroy
Tile and Grout Cleaning Elwood
Tile and Grout Cleaning Brighton East
Tile and Grout Cleaning Hamptom
Tile and Grout Cleaning Moorabbin
Tile and Grout Cleaning Mentone
Tile and Grout Cleaning Dandenong
Tile and Grout Cleaning keysborough
Tile and Grout Cleaning Rowville
Tile and Grout Cleaning Wheelers Hills
Tile and Grout Cleaning Wantima
Tile and Grout Cleaning Ringwood
Tile and Grout Cleaning Croydon
Tile and Grout Cleaning Bayswater
Tile and Grout Cleaning Greensborough
Tile and Grout Cleaning Bundoora
Tile and Grout Cleaning South Moorang
Tile and Grout Cleaning Coolaroo
Tile and Grout Cleaning Craigieburn
Tile and Grout Cleaning Broadmeadows
Tile and Grout Cleaning Tullamarine
Tile and Grout Cleaning Preston
Tile and Grout Cleaning Chadstone
Tile and Grout Cleaning Clayton
Tile and Grout Cleaning Chelsea
Tile and Grout Cleaning Box Hill
Tile and Grout Cleaning Doncaster
Tile and Grout Cleaning heidelberg
Tile and Grout Cleaning thomastown
Tile and Grout Cleaning Werribee South
Tile and Grout Cleaning Werribee
Tile and Grout Cleaning Aintree
Tile and Grout Cleaning Rockbank
Tile and Grout Cleaning Nunawading
Tile and Grout Cleaning Glen Waverley
Tile and Grout Cleaning Hampton
Tile and Grout Cleaning Morrabbin
Tile and Grout Cleaning Glen Iris
Tile and Grout Cleaning Ashburton
Tile and Grout Cleaning Burwood
Tile and Grout Cleaning Surrey Hills
Tile and Grout Cleaning Kew East
Tile and Grout Cleaning Rosanna
Tile and Grout Cleaning Macleod
Tile and Grout Cleaning Kingsburry
Tile and Grout Cleaning Wattle Glen
Tile and Grout Cleaning North Warrandyte
Tile and Grout Cleaning Warrandyte
Tile and Grout Cleaning Warrandyte South
Tile and Grout Cleaning Wonga Park
Tile and Grout Cleaning Yarrambat
Tile and Grout Cleaning South Morang
Tile and Grout Cleaning Yuroke
Tile and Grout Cleaning Oakland Junction
Tile and Grout Cleaning Calder Park
Tile and Grout Cleaning Keilor North
Tile and Grout Cleaning Alphington
Tile and Grout Cleaning Ivanhoe
Tile and Grout Cleaning Dallas
Tile and Grout Cleaning Westmeadows
Tile and Grout Cleaning Gladstone Park
Tile and Grout Cleaning Keilor Park
Tile and Grout Cleaning Kealba
Tile and Grout Cleaning Sydenham
Tile and Grout Cleaning Collingwood
Tile and Grout Cleaning Fairfield
Tile and Grout Cleaning Footscray
Tile and Grout Cleaning McKinnon
Tile and Grout Cleaning Moonee Ponds
Tile and Grout Cleaning Mount Waverley
Tile and Grout Cleaning Ormond
Tile and Grout Cleaning Pascoe Vale
Tile and Grout Cleaning Sandringham
Tile and Grout Cleaning Windsor
Tile and Grout Cleaning Yarraville
Tile and Grout Cleaning Brunswick East
Tile and Grout Cleaning Brunswick West
Tile and Grout Cleaning Carlton North
Tile and Grout Cleaning Kensington
Tile and Grout Cleaning Newport
Tile and Grout Cleaning West Melbourne
Tile and Grout Cleaning Box Hill North
Tile and Grout Cleaning Box Hill South
Tile and Grout Cleaning Camberwell East
Tile and Grout Cleaning Doncaster East
Tile and Grout Cleaning Glen Huntly
Tile and Grout Cleaning Hawthorn East
Tile and Grout Cleaning Hughesdale
Tile and Grout Cleaning Mulgrave East
Tile and Grout Cleaning North Balwyn
Tile and Grout Cleaning North Fitzroy
Tile and Grout Cleaning Northcote South
Tile and Grout Cleaning Prahran East
Tile and Grout Cleaning Prahran South
Tile and Grout Cleaning Surrey Hills South
Tile and Grout Cleaning Templestowe Lower
Tile and Grout Cleaning Toorak Gardens
Tile and Grout Cleaning Yarra Bend