Professional Carpet
Cleaning Melbourne
Get your carpet cleaned by the top cleaners in the industry
We comprehensively clean all types of carpets
We use various tools to thoroughly clean carpets
We remove stains and odours from carpets rigorously
Our carpet cleaning professionals are experienced & certified
We carry out carpet cleaning 7 days a week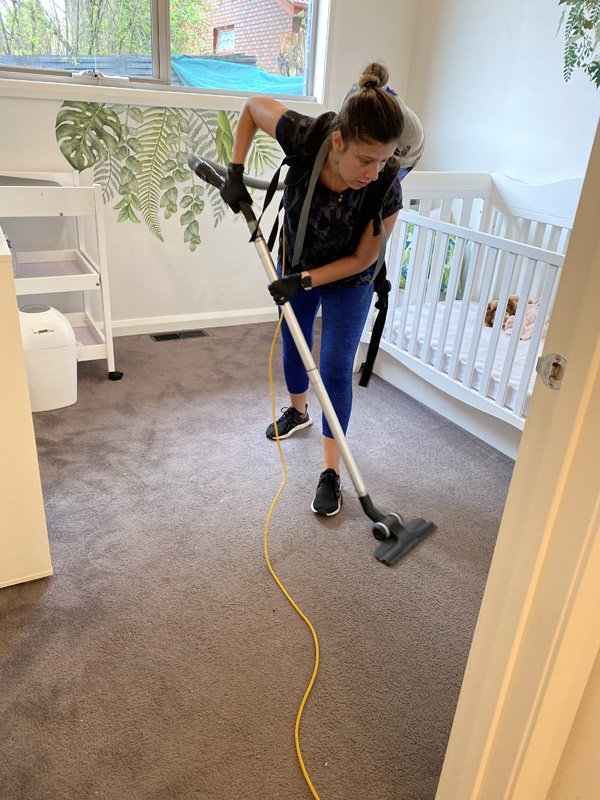 Services
Melbourne's One Of the Most Skilled Carpet Cleaners
Is it time to deep clean your carpet?
Over time, our carpets accumulate stains, dirt, soil, pet dander and grease which can develop into permanent spots without proper upkeep. A dirty carpet not only looks unsightly, it can cause potential health hazards such as allergies, asthma, respiratory disorders, while bringing down the aesthetic value of your home. Having your carpet regularly deep cleaned by professionals (at least twice a year) not only restores it to look as good as new, it'll extend the life-span of this costly investment too.
Best Carpet Cleaning Melbourne is a leading company for providing technologically advanced, high-quality carpet cleaning services to homeowners, landlords and commercial clients of all sizes. With many years of experience and thousands of satisfied customers, we are proud to be recognised as one of the most trusted names in the cleaning industry offering best carpet cleaning services in Melbourne.
At Best Carpet Cleaning Melbourne, our expertise means we always know the best approach to deal with any type of carpet cleaning issue. Our advanced equipment efficiently vacuums dust, removes stains, and eradicates grease from the carpet fibres to restore your carpets to their original look. And, if you're worried about cost, we have you covered. Our great value carpet cleaning packages are designed to keep your budget in mind. Let our team of skilled, vetted professionals offering professional carpet cleaning in Melbourne bring you nothing but the best for your pricey carpet. The most important fact is that, despite being the best, our services come at a pretty affordable rate.
How Does it Work with Best Carpet Cleaning Melbourne?
With years of experience, and after having cleaned a commendable number of properties with varying cleaning needs and compulsions, our professional carpet cleaners in Melbourne know there is no one-way-fits-all dictum when it comes to cleaning carpets.
Thus, when we are hired, we would pay a visit to their property ro have a first hand look at the carpets to be cleaned. Besides, they will also talk to the clients to know about their cleaning needs and compulsions.
Accordingly, our carpet cleaning experts in Melbourne will collate the needed carpet cleaning tools and equipment, and the appropriate cleaning products. This ensures, we are never found wanting in terms of quality, when it comes to offering carpet cleaning.
While conducting carpet cleaning service in Melbourne, we would use the best cleaning products from renowned brands as well as eco-friendly products that pose no threat to the health, environment or the carpets to be cleaned.
Services
Unmatched Carpet Cleaning Services
Vacuuming and shampooing your carpet
Steam carpet cleaning and carpet disinfection
Carpet stain removal
Carpet sanitisation and deodorising
Carpet mould treatment
Pet stains and odour removal from carpet
Carpet Steam Cleaning
Vomit and blood stain removal
Upholstery steam cleaning
Upholstery Stain removal and maintenance
For 100% reliable, professional and quality carpet cleaning, get in touch with us and get a free quote over the phone.
Why Opt for Our Professional Carpet Cleaners in Melbourne?
Hiring our professional carpet cleaners in Melbourne will be the right decision since:
Our Cleaners Clean Carpets 7 Days a Week
Our cleaners perform extensive carpet cleaning 7 days a week. So, you can book our service at your convenient time and see how we transform your carpet flawlessly.
Our Carpet Cleaners are Experienced
Our carpet cleaners are seasoned and clean carpets attentively to make them free of dirt, dust, stains, grease and odour.
Our Professionals Use Advanced Carpet Cleaning Tools
Our carpet cleaning experts in Melbourne use a wide array of the latest carpet cleaning tools to achieve impeccable results.
Our Specialists Use Organic Carpet Cleaning Solutions
Our expert cleaners use eco-friendly carpet cleaning solutions since they are devoid of harmful chemicals that include allergens.
Results You Can Expect From Our Melbourne Carpet Cleaners
By hiring our Melbourne carpet cleaners, you can expect
On-spot carpet cleaning
Our Melbourne carpet cleaners will reach your place at your specified time and clean your carpet to make it fully immaculate.
Carpet free of stains and odour
Our cleaning specialists will complete carpet cleaning on time and make it look attractive by following the necessary steps. This makes us the most favoured Carpet Cleaning Company in Melbourne.
On-time work completion
Our carpet cleaning experts in Melbourne use a wide array of the latest carpet cleaning tools to achieve impeccable results.
At Best Carpet Cleaning Melbourne, we usually use three methods to clean carpets. These include hot water extraction, dry carpet cleaning and stain protection methods. Our Melbourne Carpet Cleaning professionals will assess your carpet first and then choose the necessary method.
How to Book Our Budget Carpet Cleaning Service in Melbourne?
1. Get in touch with usTo book our budget cleaning services in Melbourne, you will need to call us or send us an email. Based on your requirements, we will schedule the service.
2. Get a Quote
To get a Melbourne carpet cleaning quote, you will need to request the same. You will need to tell us a bit about your carpet so that we can provide you with the estimate.
3. Get Your Carpet Cleaned On Time
Our carpet cleaners offering budget carpet cleaning in Melbourne will reach your location on time and do the needful. They will also ensure the best results by cleaning your carpet comprehensively.
Testimonials
What Our Clients Say
Really the best carpet clean in Melbourne in my opinion. As I suffer from many allergies, I need to steam clean all my carpets and rugs in my apartment every 3 months. I've never felt better as I felt after this company has steam cleaned my home. Thank you sooo much. I'll be using you every quarter. highly recommend
Veronica Diaz
Our carpets were basically dry in a timely manner. They have a wand which reveals if a pet has made a mistake on the carpet. No big steam truck in the driveway. Very quiet. The owners were so trustworthy and did a great job of explaining their product. I have already recommended this company to a friend!
Amenze Kate Oyelere
Absolutely fantastic. Anyone looking for good stain removal, look not further. Best Carpet Cleaning Melbourne were able to bring heavily stained carpets back to life 10/10 would recommend.
Tara Barnes
Got my carpet cleaned last week. I hired Best Carpet Cleaning Melbourne and no doubt you guys are the best carpet cleaner in Port Melbourne. Thank you for such perfect carpet cleaning service. Super pleased with the work.
Jack Conner
FAQ
What makes your carpet cleaners safe?
All our carpet cleaners are insured and bonded and this makes us the safest professionals to work with. Our carpet cleaners would use the best cleaning products from quality brands as well as eco friendly cleaning products that will pose no threat to health, environment, or your carpets. It makes us the safest carpet cleaning professionals you can bank on.
How fast can you turn up for carpet cleaning?
As professionals, we understand how urgent your carpet cleaning can be. Thus, we never delay. Rather, we would turn up at the earliest to meet your carpet cleaning needs, subject to our availability.
How much will your carpet cleaning cost?
Well, that will depend on the dimension and the type of carpets to be cleaned and the process of cleaning to be applied. Nevertheless, we never tag an exorbitant bill for our carpet cleaning. Despite our carpet cleaning being the best qualitatively, the cost has always been pretty affordable .We are considered the best carpet cleaning company in Melbourne due to the results that we offer. So, hire our cleaners by calling
03 8583 9100
. For queries, send an email to
info@bestcarpetcleaningmelbourne.com
.
Can you still clean my carpets even if it rains?
Yes, rains never are detrimental to drying of carpets when we clean them. We have our own drying methods that will allow all the humidity to get eliminated at the earliest. Quick drying of carpets following cleaning is imperative as it will not let mould and mildew grow back in the moist surface of the carpet.
Will the flooring of my property get wet when you clean carpets?
No. While cleaning carpets, we follow a two-step cleaning process that includes a very strong, deep cleaning fibre rinsing method. Thus, this process extracts the cleaning solution and the dirt particles simultaneously. That will help in a very fast cleaning of the carpets, which will leave the padding as well as the sub floor dry.
Areas We Serve
Carpet Cleaning Collingwood
Carpet Cleaning Fairfield
Carpet Cleaning Footscray
Carpet Cleaning McKinnon
Carpet Cleaning Moonee Ponds
Carpet Cleaning Mount Waverley
Carpet Cleaning Ormond
Carpet Cleaning Pascoe Vale
Carpet Cleaning Sandringham
Carpet Cleaning Windsor
Carpet Cleaning Yarraville
Carpet Cleaning Brunswick East
Carpet Cleaning Brunswick West
Carpet Cleaning Carlton North
Carpet Cleaning Kensington
Carpet Cleaning Newport
Carpet Cleaning West Melbourne
Carpet Cleaning Box Hill North
Carpet Cleaning Box Hill South
Carpet Cleaning Camberwell East
Carpet Cleaning Doncaster East
Carpet Cleaning Glen Huntly
Carpet Cleaning Hawthorn East
Carpet Cleaning Hughesdale
Carpet Cleaning Mulgrave East
Carpet Cleaning North Balwyn
Carpet Cleaning North Fitzroy
Carpet Cleaning Northcote South
Carpet Cleaning Prahran East
Carpet Cleaning Prahran South
Carpet Cleaning Surrey Hills South
Carpet Cleaning Templestowe Lower
Carpet Cleaning Toorak Gardens
Carpet Cleaning Yarra Bend