There are various pieces of content that you can find on the internet, written on this very topic. But the signs that are mostly discussed there are common ones. There is nothing remarkable about them. However, here we will bring you a few indications that will instantly help you determine whether you need to get your carpet cleaned by professionals. This piece differs from the rest since it will give you an idea about how you can maintain the floor covering and enhance its lifespan. So, if you are in Melbourne and looking for guidance regarding carpet cleaning and maintenance, you need to go through this discussion right now.
1. Fibre Colour Appears Dark or Milder 
If you have a carpet on your property with a light colour, it might appear darker if a layer of dirt and dust is accumulated on the fibres. However, a dark-coloured carpet can appear dull when there is too much dirt and dust. But both of these can be considered as indications that you need to get a professional carpet cleaning in Melbourne done.
The cleaners will remove the layer of dirt and dust to reinstate the original colour of your carpet. Also, you need to remember that there is a misconception that if the carpet looks worn out, you need cleaners. That is not always the case. It actually depends on the fibre quality and how it's maintained. A poorly maintained carpet, even if it's clean, can look worn out.
Get Spotless Cleaning Service Less Than an Hour
6 AM to 10 PM, Available 7 Days a Week
5-Star Rated Cleaning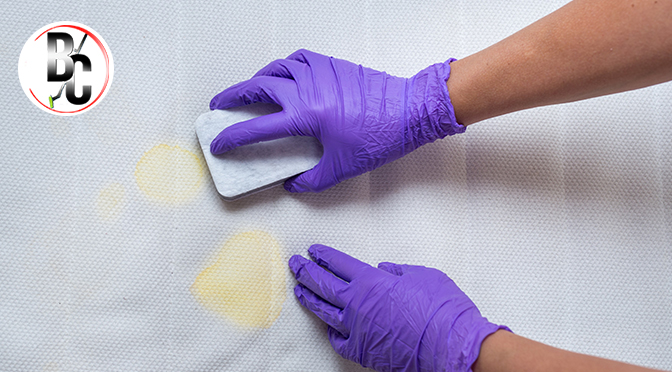 2. Grease and Mud Stains Make the Carpet Look Unattractive       
Grease and mud accumulate on carpet fibres with time, They mainly come from shoes. This is more noticeable on commercial carpets since these are high-traffic zones. Anyway, too much accumulation of dirt and mud on the carpet can be an eyesore. So, this is yet another indication that you need to get rid of them as soon as possible. To get the best results, you will need to call seasoned carpet cleaners in Melbourne.
The cleaners will assess your carpet and use the right treatment to restore the appeal of the fibres.
3. Your Carpet is Covered with Hard to Remove Stains
Though this is a common sign, it requires a mention since many people think that leaving food, wine or chemical stains on carpets is not a big deal, they can be easily removed later with DIY.
In reality, this is a statement that is not fully right. Even general food stains or pet stains can become hard to remove. And if you indeed find that you are unable to remove them with a DIY, consider this as an indication that you need to hire cleaners who perform carpet steam cleaning in Melbourne.
Only this method, if used properly and on an immediate basis can get rid of these stains.
4. Fungal Growth on the Carpet
If you notice fungal growth such as mould growth on your carpet, you need immediate cleaning. This is a very important sign that tells you that you should hire professional cleaners.
Mould or similar fungi spores can spread through the air and can cause allergies and diseases. So, removing them quickly is extremely important.
5. Your Loved Ones Telling You to Change the Carpet
If your loved ones are expressing discontent with the carpet on your property, consider this as a sign that you need a quick Melbourne carpet steam cleaning.
A dirty carpet tends to lose appeal quickly. So, immediate cleaning is required if you want to reinstate the cleanliness and extend the lifespan of the fibres.
We Offer Budget-friendly Cleaning Service
Get On-time Completion of Work
Secure Online Payment Available
Book a Carpet Steam Cleaning Service Today
To book a carpet steam cleaning service from Best Carpet Cleaning Melbourne, click the 'Book Now' button and fill out the form or call us now.