You might have already heard about the carpet steam cleaning process. However, you may also wonder whether this cleaning procedure is effective and can provide you with the desired results. We will discuss the effectiveness of the steam cleaning procedure here so that you can make the right decisions, especially if you are searching for carpet cleaning services in Melbourne that can provide impeccable results.
Hot Water Vapour Can Remove Dirt, Dust and Grease   
Water vapour from steam cleaning equipment can soften the dirt, grease and similar accumulations deep inside carpet fibres. This way, removing these particles becomes easier for the cleaners. Moreover, since the particles become soft, they can be quickly removed, which saves time altogether. For this particular reason, even professional cleaners recommend this cleaning procedure.
Unpleasant Odours Can be Removed Easily
The hot water extraction method, also called steam cleaning, is used widely by Melbourne carpet steam cleaners since this technique effectively removes odours from fibres.
All types of odours dissipate if heat is applied. Thus, when steam is applied to the fibres, the odour dissipates quickly. This is yet another reason why professional cleaners recommend this cleaning technique.
Get Spotless Cleaning Service Less Than an Hour
6 AM to 10 PM, Available 7 Days a Week
5-Star Rated Cleaning
Quick Removal of Dirt, Dust and Stains is Possible     
The application of steam helps remove dirt, dust and stains quickly since heat loosens fabric which helps cleaners get rid of the mentioned things conveniently. Thus, steam cleaning is effective because it helps quick carpet cleaning compared to other methods, such as dry cleaning.
Works on All Types of Carpets
Steam cleaning is effective for all types of carpets. So, whether you have a commercial or residential carpet, you can expect the best results. Moreover, professional cleaners will use the standard Melbourne carpet steam cleaning equipment. So, the dirt, dust, stains and odour will be entirely removed, thus making your carpet look new and attractive.
Helps Remove Insects 
Heat will drive away the insects hiding on your carpets. So, if you are experiencing an insect infestation, invest in steam cleaning now.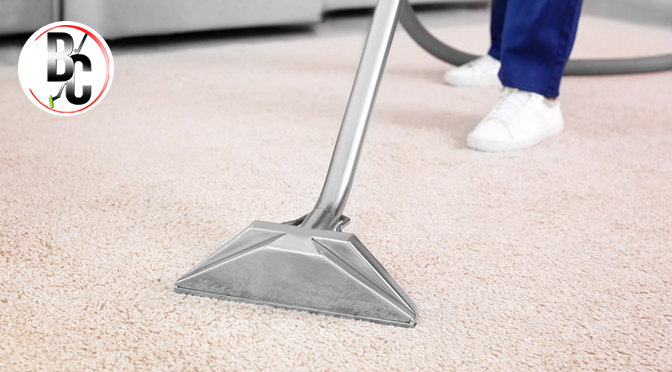 Can Keep the Carpets Clean for a Long Time  
By default, heat can keep fibres lively and clean for a long time. And since steam cleaning involves the application of heat on fibres, you can keep it clean for a long time. Moreover, you can also maintain the threads free of odours. In this way, steam cleaning is highly effective.
So, now that you know how effective carpet steam cleaning is, you should take up this service to get the best possible outcome.
We Offer Budget-friendly Cleaning Service
Get On-time Completion of Work
Secure Online Payment Available
Call Us or Book a Service Online
To book our carpet cleaning services in Melbourne online, you should call us at Best Carpet Cleaning Melbourne directly or click the 'Book Now' button and fill in the details.