Cleaning commercial space is important for workers to do their best. While you require each individual to keep their desk clean, it is usually the work of your hired commercial cleaner to handle most of the job.
Do you often face issues concerning the cleanliness of the workplace even though you hired professional cleaners to handle it? Or instead of it to save you money, you end up spending more on office cleaning?
If yes, you might be making popular mistakes in hiring a commercial cleaner.
There are numerous different cleaning companies to select from and it can be hard sorting through all of them to figure out the best one for your business.
To ensure that you get the best service for your money, stay away from the following 15 popular mistakes that companies make when hiring a commercial cleaner.
Paying Excess Attention to the Cost
Looking for ways to increase profit while keeping expenses low is a norm for all business owners. However, regarding commercial cleaning, opting for the cheap option is not always the best.
Usually, business owners prefer going cheap to getting quality. Sure you should not pass your budget, but also, you should not concentrate too much on the price. This is because cleaning companies that offer you cheap cleaning services don't often provide the best results.
So, you will discover that the saving you opted for wasn't possible due to many re-clean payments you have to pay another company to get it done until your satisfaction is achieved.
Tip: Figure out the kind of cleaning service required by your business and plan a budget factoring in the needs. Then, request quotes from different business cleaners so you can make service and price comparison. From that, you can make a nice decision about the company to clean your business.  
Not Agreeing to a Planned Scope of Work
While hiring a cleaner for your space may not seem much of a task, it is when you are not clear about your cleaning needs that miscommunication occurs. Being a business owner implies that you know that there is a need to discuss and agree on a scope of work; get it in writing before they start any work.
Also, deciding on a professional cleaning service ensure everyone involved are vast of the rules, regulations, as well as service agreements implemented. This discussion will not only help, but also help you in understanding the terms under which the cleaning work is performed, but make sure everyone is safe and accountable.
Tip: Perform research to get a reputable and reliable cleaning company to match the needs of your workplace. Be specific about your expectations, and be bold to negotiate when necessary. That will make sure that simple issues like the party responsible for cleaning the coffee machine are handled in advance.
Not Considering a Cleaning Company's Specialization
All cleaning companies are made differently. Some can offer more specialized cleaning services while many of them can't. A perfect example is hiring a commercial cleaning company for house cleaning.
Commercial cleaners that don't offer house cleaning won't have relevant tools and equipment to perform residential cleaning. Also, the equipment and cleaning chemicals they use can be too harsh in a home setting.
Tip: Do thorough research as it will help you a lot and won't take much time from your busy schedule. You can find information on a company's specialization on their official website easily. The type of your property will determine the type of cleaning company that you call for relevant cleaning solutions required.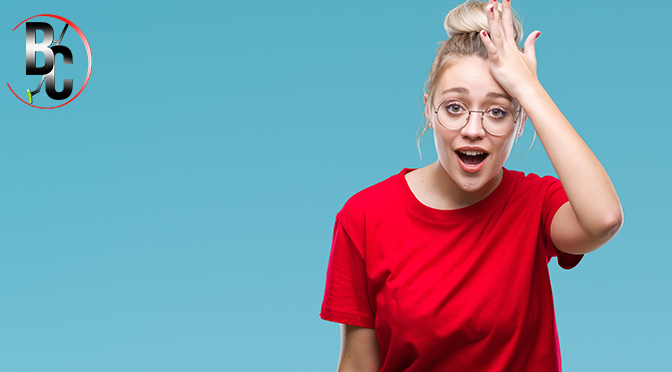 Hiring a Company with No Liability Insurance Coverage
A cleaning company that has no liability insurance coverage cannot pay when an accident occurs in the course of the work. Also, an uninsured company cannot pay when an item gets broken or damaged.
You need to go for an insured cleaning company to prevent unnecessary spending from your pocket.
Tip: Do not fret to ask questions and ask for proof of insurance. There will be no problem getting this off a reputable cleaning company. For more measure, you should also check for the cleaning workers' licenses and certifications. 
Hiring a Company with No License
Similar to any other legitimate business, a cleaning company should have the right certifications and licenses required to operate in your location (city and state). Be interested in this step when hiring a company and always be bold to ask for the company's license.
Many companies claim they are professional but don't have the right qualifications. The difference between the two will be visible in their professionalism as well as quality results.
Tip: Always check their documentation and licensing. A valid certification will always be available with a professional cleaning company, thus making the company trustworthy and legal. By hiring licensed cleaning services, you will usually be able to locate those who are tested by family, friends or neighbors, or a trade organization.  
Hiring a Company that doesn't have Strong Management
A cleaning company that lacks strong management or leadership will not provide a quality and professional job. It also increases the chance of poor communication between you and the cleaners if any issues should arise during your partnership.
Make sure that you hire a cleaning company that has strong management and leadership. This type of guidance as well as attention to detail indicate that the company is serious about the work their workers do and will ensure nothing goes wrong during the process.  
Hiring a Company that doesn't Provide Continuous Workers Training
Even though the process of cleaning a business doesn't seem like it would require much training, workers' development is still an important aspect of keeping effective and professional workers. A company that puts the effort into its team is a company that will perform a great job and proves itself reliable.
When you research and interview various companies, ask them about their training process. You will discover a significant difference between a company that provides continuous workers training and one that doesn't, especially after you see the results. If there is no continuous training given, how can you be sure that they provide any training at all?
Not Asking For Genuine References
Researching a cleaning company and checking out their reviews is one other important part of the hiring procedure that is usually overlooked. When hiring a cleaning company, concentrate on the previous jobs from the company and their customers' reviews. Request for references and do a follow-up.
While this may look like it is taking too much time to check references, this action, in the long run, can usually save you so much trouble. You can also understand how the cleaning company will work with your company and can be the deal-breaker when you are deciding who to hire.
Tip: Just make the call and talk to the contact person directly. If you lack the time, ask someone else to handle it and find out the realness of the references.  You can also check for testimonials and reviews from the company's customers on its website, but make sure you do a follow-up and speak to a person.   
Hiring a Company that Lacks Surety Bonding
Cleaning service surety bonds are specially made for businesses intended for a house or commercial cleaning company. This bond ensures your protection from losses incurred because of workers' theft committed by workers whole performing cleaning services. Hire a cleaning company that has a surety bond because the majority of commercial cleaning is performed when management and employees are gone.
Not Going Through and Understanding the Service Contract
A business owner understands the usefulness of service agreements when working with another business. This is important to set straight expectations and liabilities for both parties involved. Not understanding the agreement before you sign it puts you on the risk side if any issue occurs during the contract's effectiveness.
Tip: Make sure you read and understand all that is stated in the agreement. Specifically check for clauses about the scope of the cleaning service, including the liabilities of the company in the event of accidents and damages.
Failure to Give Clear Instructions
Before you commit to an office cleaning service, you need to make your expectations known and ensure everyone is clear with it. While you hire a professional company, you still need to make boundaries and instructions for things to go smoothly. Failure to provide these can cause miscommunication and a poor job.
Not Remembering Supplier Diversity as well as Related Certifications
While there are a lot of companies to select from on the market, there are also few that has strong certifications as well as diversity features. Hiring a company that possesses a diversity certification (such as WBENC) will support your supplier base by ensuring it is getting from varieties of sources.
The estimate shows that, for every $1 million spent on operating different supplier programs, there is always a $3.6 million return on investment. This is possible by giving knowledge and pathways into new local markets, giving a flexible and reliable strength to the supply chain as the population continues to experience change, and providing a solid base for agreement bids.
That is a huge number that shows a practical reason each company should have an interest in supplier diversity.
Tip: To discover the best diverse cleaning company for your business, ensure you ask about specialized memberships, certifications, and standings. 
Hiring Desperately
If you need a cleaning service, fast, do not hire because you are too desperate. This is a great mistake and will later cost you more money in the process. Last-minute cleaners are usually expensive and under-qualified.
Access your needs and arrange an office cleaning company in advance, be sure to interview a few cleaning companies to avoid the mistake of hiring a company that won't do a nice job.
If you only search for a cleaning company when you need their service, you need to make a change now. Regular cleanings are cheaper and will keep your business in good shape than random desperate cleaning.
Not Knowing the Actual Staff that will be Cleaning Your Office
You don't want to have a continual inflow of new faces entering and exiting your offices. Having a single cleaning crew enables them to satisfy your specific cleaning requests, causing a deeper clean.
Many cleaning services use floaters, or other trained workers that fill in for the normal team that are not available for different reasons.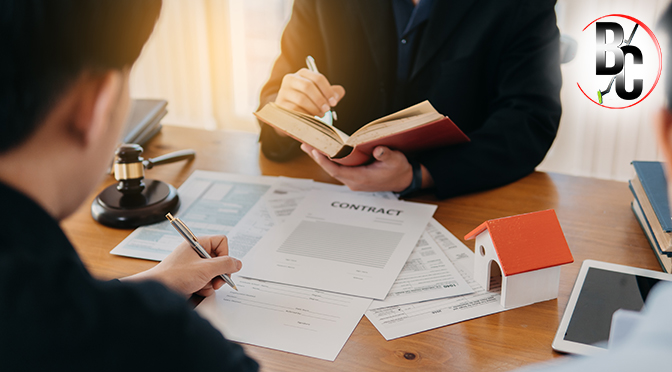 Undermining the Service Agreement
When you discover the right cleaning company, you will sign a service contract. Do not underestimate the service agreement. Read it carefully and ask questions if some parts are unclear. This is your contract so if you don't understand it fully, you will encounter numerous surprises in the process.
The service agreement will include different clauses, actions for any accidents, how a company responds to situations where bodily injury might happen, and enter details about their dedication to service.
If there is no insurance or licensing specified in the service agreement, ensure that you ask them about this and obtain a copy of the two before you sign anything.
So, Are You Prepared To Work With The Best Commercial Cleaning Company? 
If you need a commercial cleaning company you can fully trust, don't look further than Best Carpet Cleaning Melbourne, as they are committed to always provide the best cleaning through different measures, making sure each customer gets excellence all the time.
Firstly, we care much about hiring quality workers. We do not subcontract, ask for deep background checks and reference checks, train all workers properly on frequent check points, and only trust in organic growth from inside the company, offering all workers great opportunities for career growth.
We also have a lot of implemented protocols to always audit our effective cleaning procedures including the efficiency of our cleaning products and technology. We have managers for safety and compliance to oversee every team for the security of all facilities.
Call us on 0390005250 or chat with us now to get started on making your office as clean as new.