Are you toying with having the carpets at your home cleaned? Wait a bit longer if you haven't started yet, for winter is the best time to have your carpets at your office or commercial property cleaned thoroughly. 
Experts say spring is not the right time for cleaning your carpets – winter is! But considering the amount of time you wait to have your carpets cleaned, you need to be ready for some robust cleaning, for nothing less than that will be able to clean your commercial carpets. Remember, when you hire a commercial carpet cleaning service to have the carpets of your office cleaning, it is not about superficial cleaning or getting rid of the minor spots and stains. It is all about comprehensive cleaning, which will make the carpets look as clean as new. It is also about ensuring that they are not the source of any allergies and other perpetual sicknesses of your employees, which may put your productivity at stake. 
You need to pick the best cleaning company to clean your commercial carpets. So what better name can you think of than Best Carpet Cleaning Melbourne? We have the best cleaners at our disposal to come up with commercial carpet cleaning that will leave you more than 100% satisfied. 
Now, coming back to our topic, several reasons tell us that it's better to clean carpets in winter. 
The scheduling becomes easier
.
Come spring, the best professional carpet cleaners in Melbourne will get super-busy, thanks to the significant number of cleaning appointments they get at this time. So firstly, they will not be able to invest enough time for your carpets, thus leaving gaps and open ends of cleaning, and secondly, fixing the appointment of the cleaning itself becomes quite an uphill task. 
In comparison, fixing appointments during winter is much easier. Appointments with the carpet cleaning expertsare more accessible to schedule, and as such, carpet cleaning during winter becomes much more accessible. So the bottom line is that you can always schedule carpet cleaning appointments during winter to avoid the rush.
Get Spotless Cleaning Service Less Than an Hour
24*7*365 Days Availability
5-Star Rated Cleaning
Easier Elimination of Allergens
It is better to clean carpets during winter because even though the weather remains wet and chilled, it is easier to eliminate the allergens. The carpets do not accumulate many allergens. During the warmer months, they get allergens like pollens, dust and other airborne allergens that come through the open windows. During winter, this probability reduces with the windows remaining close, thus making it easier for the carpet cleaning professionalsto remove them.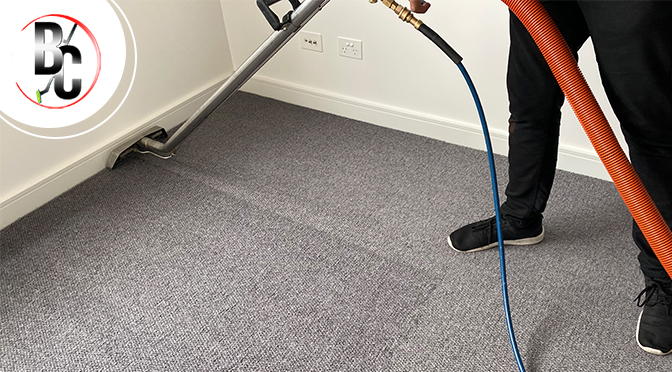 Faster Drying of carpets
People may believe that the carpets, more so the bigger and the heavier ones, dry up faster during the warmer summer months after being freshly cleaned. However, that is not always true. Though the summer days are hotter, the humidity level remains on the higher side; hence the carpets take longer. And when it is all about commercial carpet cleaning, they will take even longer because of their volume and size.
We Offer Budget-friendly Cleaning Service
Get On-time Completion of Work
Secure Online Payment Available
Cleaning during the winter makes a difference. Due to the low humidity level in the atmosphere, commercial cleaning of carpets during winter creates a difference. Commercial carpet cleaners prefer cleaning the carpets during winter simply because if at all they are to be steam washed, they dry up faster than during the other time of the year. And when it comes to cleaning the commercial carpets, this makes a difference. 
So now that the winter is just a couple of months away, pull up your socks to book a reputable carpet cleaner like us. Call us to book our service before it's late.